envisionit is Koetter Woodworking's unique profile library and architectural design program. envisionit contains thousands of drawings including mouldings, stile and rail doors, and other architectural millwork components that we manufacture.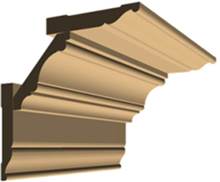 Use the envisionit Layout Designer to create scale 2D & 3D images of moulding combination details. The 3-dimensional model can be rotated from left-to-right allowing you to see your design from multiple angles to achieve your desired look.
The Layout Designer also provides a great way to give your clients a visual reference for your design, and can be especially helpful by saving your clients the potential expense incurred with small quantity, custom moulding runs.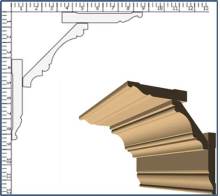 AutoCAD users; you can download and copy DWG files into your plans. Detailed line drawings are also available in PDF format.
Utilizing the profile library allows you to efficiently maximize your drawing & design work. In addition, envisionit gives you the ability to offer your clients highly customized designs, with the added benefit of specifying doors & mouldings which have already been engineered for our production. Tooling is on the shelf for every item featured in envisionit!